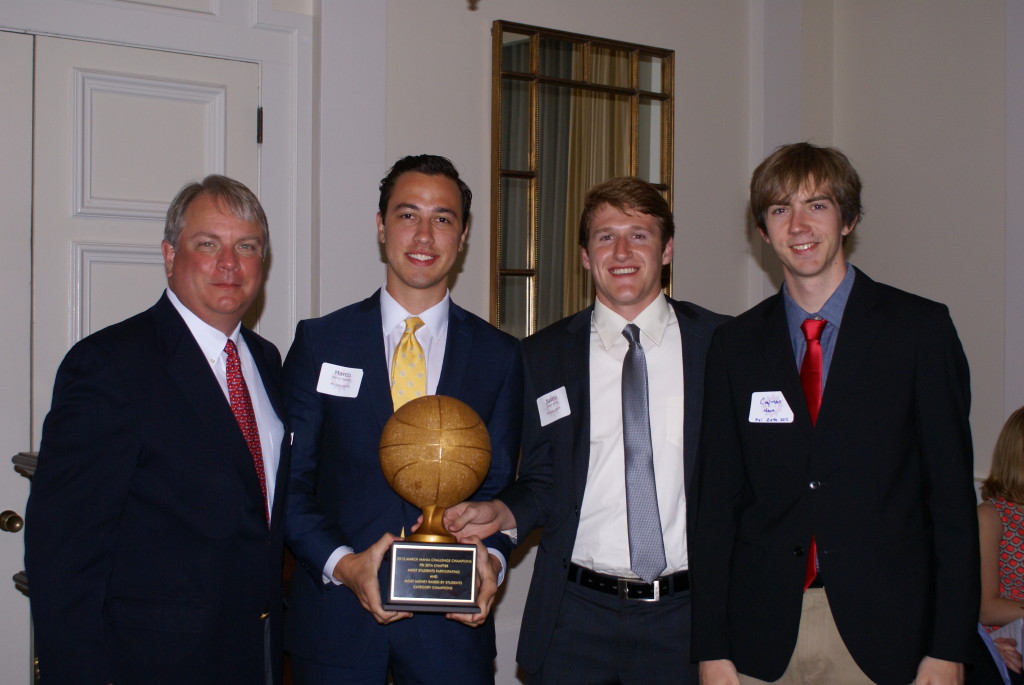 Chi Phi's mission to build better men – when done right – has the power to transform the lives of young men, their families and society. Chi Phi can provide a better future for us all.
Instilling the Chi Phi values of truth, honor and personal integrity are essential. With so many challenges of post-graduation employment, the networks and skills gained in our fraternity become critical.
Fraternities will survive the change that is engulfing America. The question is . . . will Chi Phi . . . and will America?
If we adapt, plan and prepare, the answer is "yes."
With your help and the help from other alumni, parents and friends, Chi Phi can position itself to respond and adapt to whatever the future may bring. Right now, we believe we must focus on three things:
Chapters: It's where the experience begins and can quickly go down the wrong path. Chapter education, growth and success are essential. The key to Chi Phi's future viability and success is providing chapters with the flexibility and tools they need to respond and adapt within their campus community.
History: As George Santayana once said, "those who forget history are doomed to repeat it." We can learn from our history to plan for the future. We can educate young men about the vision of our founders and inspire them to practice our values – values that may be needed by young men living in America today more than ever. Our Ritual and spiritual roots provide the foundation. Our Greek Life Museum provides the central repository for our memorabilia and our outreach efforts.
Preparing for the Unknown: Despite our best efforts, it's impossible to imagine what the future holds for Chi Phi . . . for college students . . . for higher education . . . for America. What new law is on the horizon? What does college life look like in 2025? 2050? To adjust for whatever challenge – positive or negative – may come our way, we need the resources and flexibility to educate and respond appropriately.