The Gladfelter Circle

The Gladfelter Circle is an exclusive group of Alumni Brothers who share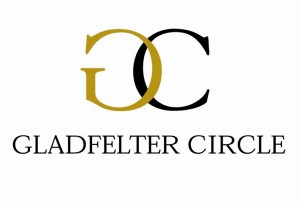 a long-term vision and commitment to Chi Phi. Through their gifts of $2,000 or more, these Alumni leaders make a statement to the world that they believe in the future of Chi Phi and are willing to contribute to make that future bright.
By pledging $2,000 or more annually, you provide academic scholarships to help students achieve their higher education dreams, attend the Undergraduate InterFraternity Institute, participate in the College of Excellence and much more. It helps the Fraternity provide hands on training for Alumni leaders and every Chapter and Colony around the country. It transforms Chi Phi Undergraduates from just college students to future leaders and successful men.
Gladfelter Circle members receive a special lapel pin, are provided with updates about the impact of their gift and are invited to attend the annual Trust Leadership Dinner at Chi Phi Congress in June.
Make your gift or pledge today to join the nearly 100 2015 Gladfelter Circle members to make your impact on the lives of Brothers around the nation.